Amióta nyomon követjük a világ gettótánczenéinek alakulását, messze a legizgalmasabb dolog a pow wow step, azaz az észak-amerikai indián őslakosok hagyományos szertartászenéinek ötvözése a mai elektronikus hangzásokkal. Ezért is fogadtuk kitörő örömmel és adjuk tovább a hírt, hogy az irányzat névadói és tulajdonképpen egyetlen képviselői, az A Tribe Called Red kollektíva hamarosan megjelenteti első albumát.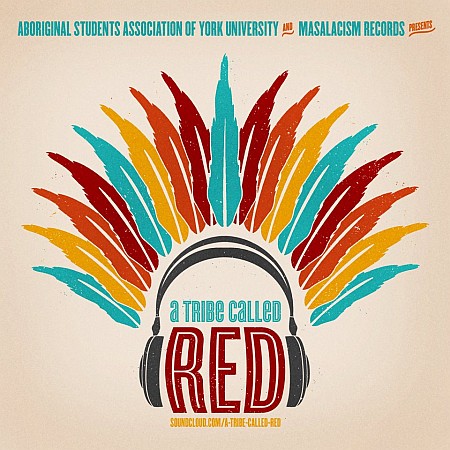 Miután tavaly nyáron felfigyeltünk az amúgy 2008 óta működő háromtagú ottawai brigádra és lelkendezve bemutattuk őket, meglepve tapasztaltuk, hogy csak nagy ritkán kerül ki egy-egy új zene a soundcloudjukra. Most már persze érthető a hallgatásuk, nyilván a pow wow stepet "körültáncoló" albumukon dolgoztak. Az anyag elkészült és elvileg nem egészen egy hónap múlva, március 27-én kerül közkézre - igen, ingyen letölthető lesz az egész. A cím nélküli anyag a Munchi-remixük és a még mindig hátborzongatóan jó Northern Cree-átdolgozásuk mellett kilenc saját trekket foglal magába, ebből három már régebb óta lefülelhető:
Az ingyenes album-megjelenésig tessék lájkolni Tribe-ékat a Facebookon, illetve ajánljuk a remek blogjukat is, amely betekintést nyújt az urbánus őslakos fiatalok mindennapjaiba. Pow wow to the people!