Oké, ennél hülyébb címet adni már művészet, de megmagyarázzuk: az általunk méltánytalanul mellőzött brooklyni club music-renegát Skinny Friedman előállt egy újabb adag trap hiphop-moombahton hibriddel, sőt, egy olyan trap rave mixet is összeütött, hogy leesik a seggetek a gyönyörtől!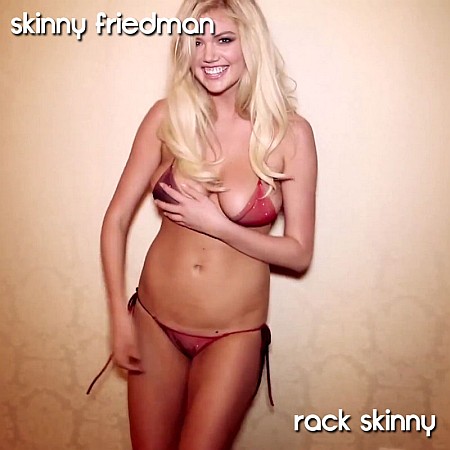 Andrew Friedman, amúgy a kevert amerikai klubzenéket kultiváló Young Robots brancs tagja, elsősorban cumbia/moombahton remixeivel alakított nagyot (a Block Rockin Beats cumbiaton-verzióját a mai napig nyomjuk bulin); legutóbb Kid Cedek La Rata-ját vette kezelésbe, de szerepelt a Top Billin Moomba World válogatásán is. Tavaly rákapott a drogos déli hiphopra, azaz a trap-re és rittyentett is pár moombahtont a manapság hipszter-kedvenc műfaj darabjaiból - a cuccot trap rave-ként címkézte fel, és egy tweetért még mindig a tiétek lehet. Hamarosan - június 5-én - pedig itt az új adag, ami egy következő swag-szint, a trap rave 2.0! Az áruból a beetető adagot már push-olja emberünk:
A két utóbbi trekk - ezzel a vogue house-edittel együtt - alkotóeleme Skinny új mixének is, amibe jócskán került hamisítatlan trap zene, közte olyan kihagyhatatlan mainstream slágerekkel, mint Nicki Minaj Beez In The Trap-je vagy Darq E Freakertől a Blueberry, egy adag crunk/déli hiphop, és egy csepp Diplo, Munchi és Swedish House Mafia, hogy megbolondítsa az eleve agyleoldást előidéző főzetet. Ez eddig az év legszédültebb eufória-rohama dj-mix formájában - Drop your ass on the floor!