Váratlan öröm érte a global bass világközösségét a mai napon: az egyik legnagyobb hatású angolai kuduro-producer DJ Znobia kirakott egy halom zenét a soundcloudjára! Ez azért esemény, mert az elmúlt egy évben ez mindössze a harmadik, és egyben legnagyobb adag, amit ingyen közread a munkásságából a Buraka Som Sistema egyik fő példaképe és inspirációja.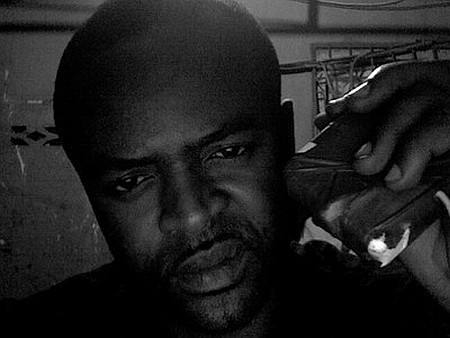 Znobia a luandai gettók autentikus és egyben előremutató zenei szószólója, akit az egyszeri zenefogyasztók a Buraka programadó slágere, a Sound Of The Kuduro révén ismerhetnek, amelynek egyik közreműködője volt M.I.A. - valamint két angolai rapper, Saborosa és Puto Prata - mellett. De a Buraka neki köszönheti a legnagyobb slágerét is, ugyanis az óvodásokat is megtáncoltató Hangover eredetijét Znobia írta a rapper Nacobeta számára, és még a címe is árulkodik: Baba Baba. Természetesen nem véletlen, hogy a Hard Ass Session sorozat Znobiával indult,  2010-ben kiadott második - a kudurón kívül egyéb népszerű helyi táncritmusokból, mint pl. kizomba, semba és tarrachinha kikevert - albumát pedig már a nemzetközi világzenei sajtó is felkapta. Znobia ezt követően leginkább másoknak készített zenét, majd több hónapos csend után most elég látványosan tért vissza - egy nap alatt kirakott egy tucat jobbnál jobb számot! Mi ezekből ajánljuk a kedvenceinket, kezdve egy "régebbi", pár napos vérbeli törzsi kuduróval:
Ilyenből még egy, a szám társszerzője a csodálatos nevű Dj Bula:
Kuduro rumbával felütve? Kérjük!
A pörgés után jöjjön valami lassabb, de annál szexuálisabb:
És akkor ezt fokozzuk tovább; ez a szám gyakorlatilag már pornó:
De higgadjunk le, itt a legfrissebb Znobia-zene, egy Afrikát éltető hipnotikus afro-house: